There's a fine balance between being prepared for an interview and coming across as scripted and rehearsed.  Through our prep, you will become prepared for your interview while also getting to a comfort level where your personality can come out rather than suppressing it through your interview process.  We offer a plethora of information on this site that we encourage you to explore before your phone sessions and final session with our team.  
1

Introduction to interview prep for Southwest Airlines

Overview of Career Takeoff Prep

UPDATE: Virtual Interviews

09/20/21 UPDATE Scheduling your SWA interview

2

Prep Process for Southwest Airlines

Send Pilot Credentials and Resume (prior to first phone session)

Send Interview Paperwork for review (36 hours in advance)

3

4

Test your Southwest knowledge

5

9/2021 UPDATE-Follow SWA's directions for interview paperwork!

Copy of Southwest Paperwork

Paperwork Assembly instructions

PRIA Records & Reference Request Form: So many questions about one little form!

Letters of Recommendation

Flight Time Summary Sheet

Additional Form 49 CFR 40 (drug & alcohol records release)

Additional Form 49 CFR 40 (drug & alcohol records release)

iCIMS / Southwest.com Application

6

PRIA Records and Reference Request Form

Excel version of PRIA Records and Reference Request Form

7

Prep prior to 1st Phone Session

Preparing for your first phone call

Virtual Interview Info from Southwest

8

Prep prior to Final Session

9

Intro to the LOI, 34 min video

LOI Quick Review, 13.5 min video

11

12

DO NOT OPEN: Please do not open this file until directed to do so during the final session.

13

Letters of Recommendation

14

Overall Interview Appearance

Travel Tips and Packing List

16

Examples of Interview Attire

18

Post-Interview Trip Reports and Additional Post Interview Info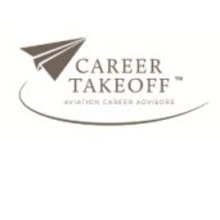 Corporate & Career Takeoff Inc.
This course content was created by a team of aviation professionals with over 70 years of aviation experience. Backgrounds include airline HR and pilot hiring experience, air traffic control, general aviation, charter, and corporate. Specific experience includes check airmen, IOE training pilots, and training curriculum designers.
What others have been saying about this course:
Hit a home run in your Southwest interview!
You may also be interested in...
$799.00

$799.00

Prep for United Airlines

Buy Now