Detailed information and skills to prepare you for your interview with Delta Air Lines.
1

Introduction to Interview Prep for Delta Air Lines

Delta Application and Interview Process

2

3

Test Your Delta Air Lines Knowledge

4

Prep for the MMPI Personality Assessment

5

6

Prep for First Phone Session

Upload Application and Resume -prior to first phone session

First Phone Session Expectations

7

Prep for Second Phone Call

8

Send Interview Paperwork for review -prior to Final Session

Prep for Final Session (Cont)

Sample Interview Questions

Tips for Case-Style Interviews

Case-style Interview Question Examples

9

Delta Air Lines Interview Paperwork

Organize Your Paperwork: Binder/Folder

10

Overall Interview Appearance

Travel Tips and Packing List

Additional Examples of Men's Interview Attire

Examples of Women's Interview Attire

Additional Examples of Women's interview Attire

Additional Examples of Women's Interview Attire

Examples of Women's footwear

11

Additional Information/FAQs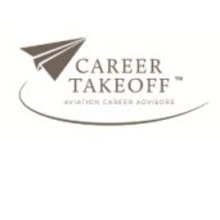 Corporate & Career Takeoff Inc.
This course content was created by a team of aviation professionals with over 70 years of aviation experience. Backgrounds include airline HR and pilot hiring experience, air traffic control, general aviation, charter, and corporate. Specific experience includes check airmen, IOE training pilots, and training curriculum designers.
What others have been saying about this course:
Use your Call To Action description to encourage students to sign up for your course
You may also be interested in...