The American Airlines Company Fit Assessment is part of the Pilot Application in Pilot Credentials.  If you do not pass this assessment you are removed from the process and ineligible to retake the assessment for six months.  100% of the clients who have completed this curriculum have passed the assessment.
Access to this course is granted for 3 weeks.
All material in this course is Copyright 2019 by Corporate & Career Takeoff Inc., All Rights Reserved
1

Organizational Fit Assessment Overview

Organizational Fit Assessment Part 1

Organizational Fit Assessment Part 2, 3, and 4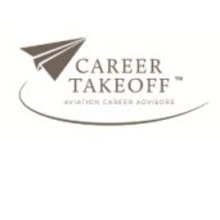 Corporate & Career Takeoff Inc.
This course content was created by a team of aviation professionals with over 70 years of aviation experience. Backgrounds include airline HR and pilot hiring experience, air traffic control, general aviation, charter, and corporate. Specific experience includes check airmen, IOE training pilots, and training curriculum designers.
What others have been saying about this course: "After failing the Org Fit Assessment the first time, a friend recommended Career Takeoff. The course changed the way I read the questions and how I approached answering. I immediately passed the second time I took it!" -Robert, retired Navy
You may also be interested in Prep for American Airlines, which includes the Organizational Fit Assessment Prep.