This course will help you prepare for any pilot interview other than the 5 airlines we have customized prep for (American, Delta, United, Southwest, and FedEx).
1

Welcome to Career Takeoff!

A message from the Career Takeoff Team

2

Determine Your Top 3 Airline Targets

Build Your Application BEFORE You Meet The Minimums

Have Your Applications Professionally Edited

4

Preparing for the Interview

Identify the Interview Process

A-Level Experience and One-on-One Interview Prep

Why are you interested in this company?

Additional Interview Subjects to Prepare

Sample Interview Questions

Interview Tips, Surprises, and Mistakes

Video and Phone Interviews

5

Letters of Recommendation

Paperwork Presentation Tips

6

Interview Prep Audio Recordings

7

Preparing for Your 1:1 Prep Sessions

Upload Application and Resume -prior to first phone session

Preparing for First Phone Session

First Phone Session Expectations

Prep for Final Session (Cont)

8

One on One Prep with our Team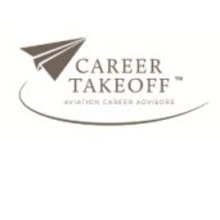 Corporate & Career Takeoff Inc.
This course content was created by a team of aviation professionals with over 70 years of aviation experience. Backgrounds include airline HR and pilot hiring experience, air traffic control, general aviation, charter, and corporate. Specific experience includes check airmen, IOE training pilots, and training curriculum designers.
Your interview is the next critical step in your career... make sure you are best prepared to get the job offer!
You may also be interested in customized prep for the major airlines, technical test prep, resume and cover letter or our other servicces. For a complete listing visit https://careertakeoff.com/menu/